Institutional Compliance Associate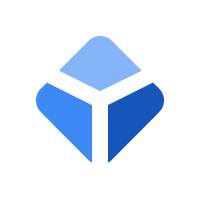 Blockchain.com
Legal
Singapore
Posted on Friday, June 23, 2023
Blockchain.com is the world's leading software platform for digital assets. Offering the largest production blockchain platform in the world, we share the passion to code, create, and ultimately build an open, accessible and fair financial future, one piece of software at a time.
We are looking for an outstanding compliance professional to join our fast-growing team as an Institutional Compliance Associate in Singapore. In this role, you will work closely across the compliance team and other functions in the company to provide support on compliance and regulatory matters focusing on financial crimes and regulatory compliance pertaining to Institutional Business. We are looking for a highly motivated, adaptable and collaborative person who can handle ambiguity and enjoys building. If you have experience in a fast-paced environment and are looking for an opportunity to be a member of an innovative compliance team in the digital asset space, this is the perfect opportunity for you!
The role:
The Institutional Compliance Associate for Blockchain's Institutional Business will be part of the Singapore team. Role will be executing institutional compliance obligations pertaining to on financial crime compliance (e.g., Policy and Procedures, Transaction Monitoring, STR Investigation, On-chain analysis/Monitoring, Screening, customer identification/verification, simplified/enhanced due diligence, fraud management, alert & escalation management) and includes other compliance requirements (e.g., Regulatory Reporting, Governance, MI and RAS metrics reporting).
Responsibilities:
Responsible for Financial Crime Compliance and regulatory compliance outcomes pertaining to institutional compliance reporting to Head of Compliance/Group Institutional Compliance Head.

Provide compliance advisory to front line and business to enable smooth on-boarding and client experience.

Drive wallet screening, digital asset/protocol assessments, transaction monitoring, on-chain analysis, STR investigations and sanctions/name screening.

Responsible for policy & procedure documentation/upkeep pertaining to institutional compliance.

Proactively monitor and keep abreast with AML/CFT and Sanctions legislation, acts, regulatory requirements, guidelines, notices, guidance & info papers.

Maintain a reg-register against company's policies/procedures/operating manuals capturing gaps, impact assessment and changes/enhancement to be undertaken.

Partner with broader compliance teams to create slick and easy to comprehend compliance manuals and guides.

Support Head of compliance with regulatory examinations, audits and internal testing initiatives.

Undertake AML/CFT and sanctions governance reporting (KRIs, KPIs and RAS metrics).

Undertake escalation of any potential risks, red flags and issues to the Head of Compliance.

Aid middle office to full-fill on-going and periodic regulatory reporting.

Work closely with the Head of Compliance/Head of Institutional Compliance to ensure compliance with all applicable regulatory and post licensing requirements and conditions.

Support head of compliance on projects (remediation, transformation, system upgrades, migrations, automation, tuning and optimization).

Provide support in managing regulatory and/external audits on the firm.
Qualification:
3+ years of experience in performing duties related to KYB/KYC/EDD/TM/On-chain Analysis and Screening in a regulated Digital Asset Services Provider or Financial Institution or FinTech.

Strong knowledge of regulatory requirements in Singapore and the Payment Services Act in particular.

Ability to come up with innovative ideas and solutions to create compliance advantages against our competitors.

Knowledge and experience in global CDD/EDD, Transaction Monitoring, On-chain analysis/Monitoring and Sanctions Screening.

Understanding of digital asset-based OTC, Derivatives and Options trading and associated compliance.

ACAMS/ACFCS/ICT or other industry leading certification.

Excellent communication, analytical & logical thinking, problem solving and writing skills.

Adaptable, open-minded and comfortable to work in a fast-paced and dynamic working environment.
Compensation & Perks
Competitive full time salary based on experience and meaningful equity in an industry-leading company
The opportunity to be a key player and build your career at a rapidly expanding, global technology company in an emerging field
Performance based bonuses
Excellent health insurance with international coverage for yourself and dependents based in Singapore
Unlimited paid time off policy; work hard and take time off when you need it
Apple equipment provided by the company
Bi-yearly performance reviews and regular 1:1 sessions for professional development
Flexible work culture
Awesome office location in the heart of Singapore
Blockchain is committed to diversity and inclusion in the workplace and is proud to be an equal opportunity employer. We prohibit discrimination and harassment of any kind based on race, religion, color, national origin, gender, gender expression, sex, sexual orientation, age, marital status, veteran status, disability status or any other characteristic protected by law. This policy applies to all employment practices within our organization, including hiring, recruiting, promotion, termination, layoff, recall, leave of absence, and apprenticeship. Blockchain makes hiring decisions based solely on qualifications, merit, and business need at the time.