Junior IT Support Engineer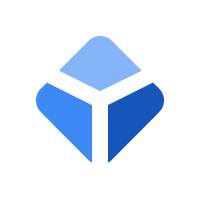 Blockchain.com
IT, Customer Service
London, UK · Remote
Posted on Monday, July 10, 2023
Blockchain.com is a leading provider of cryptocurrency wallets and exchange services.
Our mission is to empower individuals and businesses to have control over their digital assets and participate in the decentralized economy. We are seeking a talented and motivated Junior IT Support professional to join our team and contribute to our ongoing success in the blockchain industry.
As a Junior IT Support Engineer at Blockchain.com, you will play a vital role in ensuring the smooth operation of our internal IT systems and infrastructure. You will assist in providing technical support to employees, troubleshooting hardware and software issues, and maintaining a secure and reliable IT environment.
This position offers an excellent opportunity to gain hands-on experience in the exciting field of blockchain technology.
Responsibilities:
Provide first-line technical support to end-users by resolving hardware, software, and network-related issues promptly and efficiently.
Assist in the setup and configuration of workstations, laptops, and other IT equipment for new employees.
Help maintain and administer various software applications, including email, collaboration tools, and productivity suites.
Monitor and maintain computer systems, networks, and servers to ensure their optimal performance and security.
Conduct regular backups of critical data and perform data recovery operations as necessary.
Assist in managing user accounts, permissions, and access rights.
Assist in the procurement and inventory management of IT equipment and software licenses.
Keep up-to-date documentation of IT processes, procedures, and troubleshooting guides.
Collaborate with other IT team members to identify and implement process improvements and efficiency enhancements.
Requirements:
Bachelor's degree in Computer Science, Information Technology, or a related field (or equivalent experience).
Knowledge of computer hardware, operating systems, and software applications.
Familiarity with networking concepts and protocols.
Understanding of IT security principles and best practices.
Strong problem-solving skills and ability to diagnose and resolve technical issues.
Excellent communication skills, both written and verbal.
Ability to work independently and in a team-oriented, fast-paced environment.
Highly motivated, with a strong desire to learn and grow in the blockchain industry.
Prior experience in an IT support role or relevant internships is a plus.
Benefits:
Competitive salary and benefits package.
Awesome office location in the heart of London.
Opportunity to work in a dynamic and rapidly evolving industry.
Collaborative and supportive work environment.
Professional development and training opportunities.
Chance to work with cutting-edge blockchain technology.
Blockchain is committed to diversity and inclusion in the workplace and is proud to be an equal opportunity employer. We prohibit discrimination and harassment of any kind based on race, religion, color, national origin, gender, gender expression, sex, sexual orientation, age, marital status, veteran status, disability status or any other characteristic protected by law. This policy applies to all employment practices within our organization, including hiring, recruiting, promotion, termination, layoff, recall, leave of absence, and apprenticeship. Blockchain makes hiring decisions based solely on qualifications, merit, and business need at the time.