Team Assistant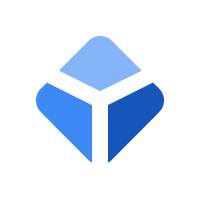 Blockchain.com
Argentina
Posted on Friday, August 11, 2023
Blockchain.com is the world's leading software platform for digital assets. Offering the largest production blockchain platform in the world, we share the passion to code, create, and ultimately build an open, accessible and fair financial future, one piece of software at a time.
The Team Assistant mission is to provide a high level of support to the Leadership Team, you will enable them to focus on the right things at the right time. The Team Assistant's role will mainly involve classic high-level support duties including some events management, but there is also ample opportunity to grow the role and take on more projects. You will work as a business partner with your Executives, looking toward the same objective: creating a fair financial future for everyone. We achieve that with dedication, pride, team work, sharing information, working hard and also having fun. We're looking for an experienced, full of positive energy, Team Assistant to partner with our Chief of Staff to drive efficiencies and support the team to achieve their goals.
WHAT YOU WILL DO
High quality support to the team
Ad hoc request from the team working directly with the Lead EA and Chief of Staff but also some of the Executive team
Manage and maintain calendars; take a proactive forward planning approach to diary management
Keep ahead of potential scheduling conflicts; using initiative to find solutions and communicate changes in a timely manner
Prioritizing inquiries and requests while troubleshooting conflicts with little guidance; making judgments and recommendations to ensure smooth day-to-day engagements.
Build strong relationships across the organization with internal and external stakeholders
Attend and take comprehensive minutes at meetings when required
Coordinate all travel arrangements; this includes but is not limited to itineraries, flight check-in, transportation to and from airport, etc.
Complete a broad variety of daily administrative tasks, including expense reports.
Work as part of the Business support function; collaborating with EA's across the organization to share best practice
WHAT YOU WILL NEED
You handle confidential information with integrity
You have an advanced level of English
Your attention to detail is key in this role
You are curious, eager to learn and passionate about taking part in building a team culture!
Your written and verbal communication skills will be flawless
You have a "Solution finder" mindset and "Nothing is too small or too big" attitude,
You are always thinking two steps ahead
You have experience working with Google suite and other collaborative tools (Slack, Notion etc.)
You enjoy being a Team Assistant- and helping other makes you happy
You are happy to travel to the US or Europe from time to time (one or 2 weeks trip max), to help with events or office related need
COMPENSATION & PERKS
Unlimited vacation policy; work hard and take time when you need it
Hybrid environment and flexibility to work from different cities and countries
Unlimited learning policy; order the technical resources you need or simply pick something up from our company library
Apple equipment
Full-time salary based on experience and meaningful equity in an industry-leading company
Blockchain is committed to diversity and inclusion in the workplace and is proud to be an equal opportunity employer. We prohibit discrimination and harassment of any kind based on race, religion, color, national origin, gender, gender expression, sex, sexual orientation, age, marital status, veteran status, disability status or any other characteristic protected by law. This policy applies to all employment practices within our organization, including hiring, recruiting, promotion, termination, layoff, recall, leave of absence, and apprenticeship. Blockchain makes hiring decisions based solely on qualifications, merit, and business need at the time.